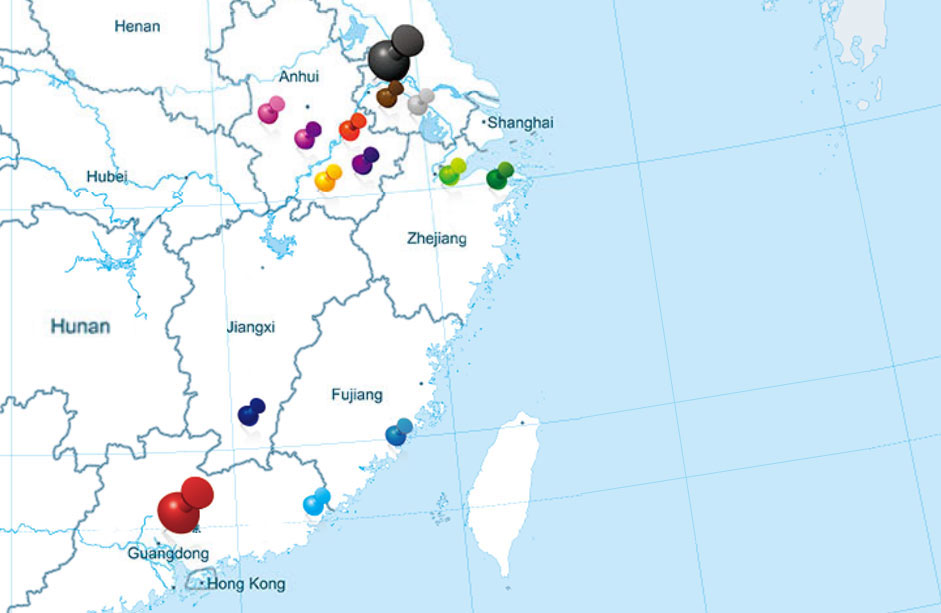 20Factories and Depots locations

To cope with the increasing sales of RSL shuttlecocks each year, we have rapidly expanded from 4 factory locations to a total of 20 locations consisting of Shuttlecock Manufacturing Factories, Feather Processing Factories and Feather Purchasing Depots. This highly efficient network of factories are working closely together to produce enough for our sales of 66 million shuttlecocks a year.

MASSIVE NETWORK OF FACTORIES
SUPER HIGH TECH FACTORY !!
HIGH TECH FACTORY !!
We pride ourselves by having a massive network of technologically advanced factories by using automated machines to ensure consistency, quality and efficiency which are extremely important to us.




B.W.F
In line with making satisfactory progress in business, RSL also helps to promote badminton as a sport by sponsoring international tournaments and players particularly by way of special assistance to help those countries which are still in the course of development programmes. All these efforts are made with a view in promoting badminton as a sport. it is believed that the professionalism of our equipment and exposure of our products will enable more badminton supporter to gain access to these benefits.